Beauty and the Beast: A Success
Every year, students of all ages come together to create a spectacular production which will be
presented to parents, friends and faculty members; the spring play has been a tradition for
decades and is hosted at the school's very own VPAC. This year, the Stage Company and all
other participants decided to recreate the Disney original movie of Beauty and the Beast. The
director and the assistant director, Isabella Moran and Elizabeth Baruch-Santana, collaborated
incessantly in hopes of organizing the best production possible. It is safe to say that they
achieved their goals regardless of the obstacles they faced along the way. The performance was
perfected and received a standing ovation on both nights the play was executed.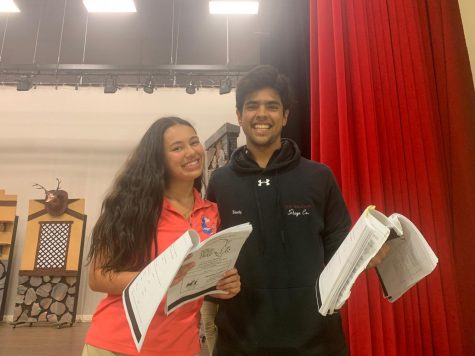 This year's cast worked together day after day to achieve the extravaganza. Daniela Nassar and José Vitorio Rodriguez, the Beauty and the Beast, are splendid actors who embodied their characters' very essences, all secondary characters bolstered the show with their charm. Beatriz Canals and Raul Franceschi, Cogsworth and Lumiére, astonished the entire audience with their costumes and accents. Gaston's self-admiration and LeFou's clown-like personality were accurately presented by Diego Ramos and Ángela Pérez.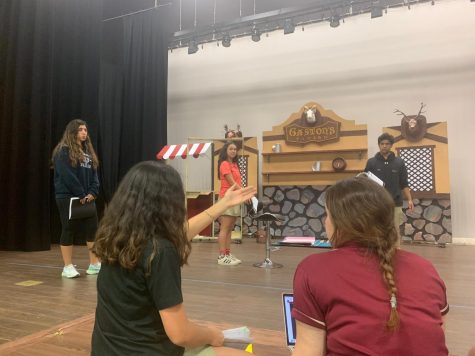 There were certain aspects of the play that the cast was not certain would go according to plan. The main actor feared that the use of acrylic makeup and the accent he had to use throughout the play would interfere with his singing when the time came. Other performers, due to their lack of experience in musicals, were not certain that they would please the audience with their voices. However, once everything was in place, there was no stopping the excellence that would be demonstrated on both nights.The show was a complete success, from Lumiere's accent, to the Beast's fangs, to Belle's singing and Mrs Potts's costume.  
The Middle/Upper School Band and certain faculty members aided in the presentation of all musical numbers; many other clubs assisted throughout the entirety of the student-run production. The AV club will be appreciated for their efforts for generations to come as well as the Art Club and many art students who were responsible for the creation of all scenery used in this play.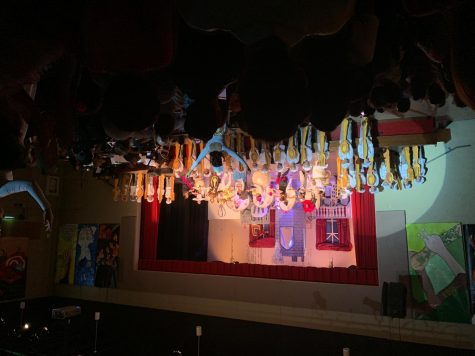 Even after over one hundred hours of rehearsal, students and teachers alike were nervous for their first night performing. The play began as any folktale should, with someone narrating the story. This was done by the director of the play, whose final words once the presentation
concluded brought the cast members and the audience to tears. The production was carried out accurately down to the last detail and despite the difficulties that were faced, everyone involved slept easily knowing they prevailed and demonstrated what they could do if they put in effort, time and unwavering passion.