A Look at the First Half of the 20/21 Season in the Premier League
As the new year begins, the British Premier League promises more thrills for the following half of the season. The first half certainly did. As we near the midpoint of the season, we take a look back at the first half in which a few teams broke through, fell down, and showed consistency since the start. We will take a look at what the table looks like now, January 2021, and take a look into each team's performances, the key points, and players of the season.
20. Sheffield United
Starting at the bottom of the table, The Blades have been nothing but disappointing. It goes without saying that last season was a tough act to follow, finishing 9th, despite being recently promoted from the 2nd division. Sheffield have only managed to get 1 win and 2 draws this season and have been sat at 20th for the greater part of the season. Their first victory came just this year in a 1-0 win against Newcastle, the goal coming from a penalty taken by Billy Sharp. However, their key player this season has been David McGoldrick, bagging 5 goals and 1 assist in the Premier League. A rather dull first half of the season for Sheffield, let's hope they can find their form for what's to come and get back into the battle for survival.
19. West Bromwich Albion
At 19th, West Brom are not unfamiliar with relegation battles. They are within a point of Fulham in 18th and have only managed to win twice this season; against Sheffield and Wolves. They were promoted this season and have, historically, been in and out of the Premier League. West Brom's key player this season has been Matheus Costa, bagging 3 goals and 3 assists. It is safe to say that West Brom are still very much in the battle for survival this season.
18. Fulham
Fulham, like West Brom, have 2 wins this season, most notably against the strong Leicester City. A stellar 1-2 win away from home gave fulham a glimmer of hope for survival. Goals from Ademola Lookman and Ivan Cavaleiro sealed the win for them. However they still find themselves in the relegation spots on the table. This season, their highest goalscorer has been Ademola Lookman with 4 goals. They were also promoted this season and have otherwise been decent. They are 4 points behind Burnley and have an uphill road to climb for survival.
17. Burnley
Arguably the most physical team in the league, Burnley find themselves on the bottom half of the table. They have 4 wins, most notably against the massive Arsenal FC. The 1-0 win came from an own goal by Arsenal's Mohammed Elneny. It was more of a terrible performance from Arsenal than a good one by Burnley. Their goalkeeper, Nick Pope, has proven his worth with an astonishing 59 saves and 6 clean sheets, placing him at joint 5th for most clean sheets in the league and 7th for most saves. Their manager, Sean Dyche has shown his defensive tactics throughout the season, but struggled to match last season's 10th place finish, being just on the cusp of relegation. Although not out of the woods, Burnley has work to do in order to stay in the top flight of British football.
16. Brighton and Hove Albion
The recently promoted Seagulls have been fairly consistent this season. They pulled great results like a 1-1 draw against the champions Liverpool at home. A very late penalty from Pascal Groß just scraped the point for Brighton. Although they only have 3 wins this season, they have managed to draw a number of games which has gotten them into 16th. Their star Frenchman, Neal Maupay, has managed to score 7 goals, just 3 shy of last year's 10 goals. However, you cannot talk about Brighton's season without mentioning their breakout star Tariq Lamptey. The 20 year old youngster left Chelsea's academy in 2019 and has since been tearing up the field. Unfortunately, he is currently out with a hamstring injury. Overall, Brighton have had a decent half of the season and are just one position behind last year's 15th place finish.
15. Newcastle United
The legendary club has been in and out of form this season, being in the top half of the table twice, and then remaining in the bottom half. Their most notable moments have been their 2-1 victory over breakout team Everton and recent draw against Liverpool. They had a good start and then settled into a good run of form having a few draws and a few wins. Their best player has been the goalkeeper Jack Darlow. Having taken the Serbian, Martin Dubravka's spot between the sticks, he has been exceptionally consistent maintaining a total of 3 clean sheets. Newcastle find themselves in a good spot at this point in the season despite there having been rumors of a buyout by an middle eastern billionaire, which would have ensured an injection of new players for the team.
14. Wolverhampton Wanderers
Last year's breakout stars, Wolves, are now settled in a mid table position, after being in the top 10 for a stretch of games. Their most notable win has been against Chelsea in a 2-1 thriller. Pedro Neto's stoppage time goal sealed the 3 points for Wolves. Wolves have had many great performers this season like Raúl Jiménez, Daniel Podence, and Adama Traoré, but the most consistent by far has been Neto. He had to step up after Raúl Jiménez's potential career ending head injury and has managed to score 4 goals in the process. Compared to last season, Wolves have some work to do, but considering the situation they are in they are doing decent.
13.Crystal Palace
This season, Palace are sitting one position higher than last season's finish. They experienced a good bit of form before the holiday fixtures and suffered a few defeats during the tiring run of games in December. Their most memorable win was a 3-1 home triumph over Manchester United at the start of the season. The team was in good spots during the beginning, but started steadily falling since the beginning of winter. Some players have suffered quite a few injuries. Most recently their star player, with 8 goals, Wilfred Zaha suffered a knee injury and is questionable for the next match. Nonetheless, their most consistent performer has been Andros Townsend. He has assisted 3 times, scored once, and delivered good performances throughout the season. Crystal Palace have surpassed last season's finish, but can the London team keep it up?
12. Leeds United
The once giant club is now back in the Premier League. Leeds is currently the highest of the three promoted clubs and have most notably beaten Newcastle 5-2 and West Brom 5-0. At 12th, they are safely out of the relegation battle. In the summer transfer window they completed the transfer of the exciting Spanish striker, Rodrigo, for around £27 million. He has 3 goals this season, however, very much in the shadow of Leeds' other star striker, Patrick Bamford. He has a total of 10 goals and 2 assists this season. Leeds certainly have a huge reputation to live up to, but considering that they were just promoted, they are in a great position.
11. Aston Villa
Aston Villa had a sensational start to the season, beating the champions, Liverpool, a staggering 7-2. They stayed unbeaten for 4 matches and beat Leicester in addition to the champions. They dipped in form after their magnificent start, but managed to pick it back up again in the winter. Unfortunately, they had a massive Covid-19 outbreak within their staff and players and had a number of games postponed, their last match being a 1-0 defeat to Manchester United on New Year's Day. They have 15 games played, as opposed to the average 18 matches played of every other club. Judging by how they just scraped survival last season, they are doing exceptionally this season. Thanks to their out and out performer, Jack Grealish, they have been able to bring the fight to the top of the table, as opposed to the bottom. He has a goal tally of 5 and 7 assists. Most notably, he scored twice against Liverpool. Judging by this season's start, and by how many games they have in hand, Aston Villa is set to challenge for a European competition spot.
10. Arsenal
The biggest club in London and amongst the 3 biggest clubs in the country, history wise, has been everything but great this season. It is hard to pinpoint where it has gone wrong for the Gunners, because they changed their manager, they bought new players, and extended their best player's contract. It seems like they have done everything they can to improve their results. Despite the negative, some youngsters have broken through to the first team and delivered top performances. The likes of Bukayo Saka, Emile Smith Rowe, and Kieran Tierney have shown their class and love for the club in their performances; in other words, they play for the badge. By far, this season's most consistent performer has been Gabriel Magalhães, despite being a defender, he has managed to score 2 goals and has delivered solid performances at the back with a total of 3 clean sheets. To say the least, the Gunners have an arsenal of young players that give fans hope for the future. As for now, they are the lowest out of the traditional Big 6.
9. Southampton
This season, Southampton had a superb start. They fell off in the middle of December, but have stayed in the top half of the table. Their most impressive win has been against Liverpool in a very close 1-0 win. A single set piece goal separated the two sides, which came from none other than Danny Ings. The ex Liverpool man who has shown his class this season with 7 goals and 3 assists. Even by last season's standards, they are doing well, being currently 2 positions better than last year's finish. Southampton have the chance to challenge for the European competition spot. However, they have an uphill battle forthcoming.
8. Chelsea
Frank Lampard's Chelsea has been disappointing to say the least. The club spent a total of £200 million on new additions to the squad. Among those are German stars Timo Werner and Kai Havertz, the Moroccan Hakim Ziyech, the Englishman Ben Chilwell, the Brazilian Thiago Silva, and the Senegalese goalkeeper Edouard Mendy. They were set to challenge for the title. Nevertheless, they now sit at a mid table position. Their most notable performance was a 4-1 win against Sheffield United. However, the rest of their season has been disappointing. Their top performer has been the newcomer, Ben Chilwell. He produces solid performances week in and week out, and has 4 assists, 2 goals, and 5 clean sheets. For a defender, not too shabby at all. With so much quality, Chelsea are bound to make a comeback, whether by sacking Lampard or by the very players shaping up, I can't see this lull in form last long.
7. West Ham United
Having just escaped relegation last season, West Ham are in great shape this season. With notable wins against Wolves and Leicester, they are sitting in a comfortable spot on the table. They beat Wolves 4-0 and Leicester 3-0. However, the Hammers can owe a lot of this season's success to Michail Antonio. The striker has scored 5 goals, one of them against Leicester, and averages good performances every week. They had somewhat rough start, only managing to be in a top 10 position twice. Nonetheless, in the beginning of winter, they really showed improvement and climbed to the higher places, peaking at 5th. West Ham have been good so far, but they sold one of their starting attackers: Sebastian Haller. Will they put the money to good use, or will they make no changes and see how far they can get?
6. Everton
Everton has sprung into life this season. The appointment of the legendary Carlo Ancelotti and the purchase of James Rodríguez worked wonders for the Toffees. They had a blistering start of the season, climbing to the top of the table for 3 games, before losing James to injury and dropping points. Most recently, their star striker, Dominic Calvert Lewin (DCL) got injured and has missed a few fixtures. Before that, he has been ripping the league with 11 goals and consistent performances throughout. However, without James' playmaking skills, DCL wouldn't have had the service to score all those goals. Last season, Everton finished 12th. Now at 6th, with key players like DCL and defensive midfielder Allan out injured, once they are recovered, Everton will most definitely charge forwards and scare the top teams.
5. Tottenham Hotspur
The reality TV stars, Spurs, have been exceptional this season. Although known for not winning trophies, they have a great chance this season; better than ever before. Jose Mourinho has exploited his players' pace and set up a counter attacking system that has worked thus far. They blew up at the beginning of the season, beating Manchester United 6-1 and climbing to the top of the table for a run of matches in the middle. However, the majority of their success can be attributed to the unplayable Harry Kane. With 12 goals and 11 assists, he's put Spurs on his shoulder, along with the South korean, Heung Min Son, and taken Tottenham through this season. Son also has 12 goals and 6 assists and when
he uses his blistering pace, is virtually unstoppable. Spurs have been consistent this season. However, they are notorious for slipping up in the final moments. Let's see where they end up this season.
4. Liverpool
Last year's champions have played well. However, not as dominant as last year, they have been in and out of the top of the table. By this time last year, they were running away with the title, unbeaten in the entire
first half of the season. Not so much this year, though. They have been challenging though, beating Crystal Palace 7-0, by far the widest margin of goals in a single match this season. Their success can be attributed to their front three attackers: Roberto Firmino, Sadio Mané, and Mohammed Salah. The best of the three, Salah, has 13 goals and 3 assists. He uses his pace to his advantage and is clinical in front of goal. Jurgen Klopp's boys have been put to the test this season, suffering 20 injuries of 10 days in length or more. Among the injured were/are: Virgil Van Dijk, Andy Robertson, Trent Alexander-Arnold, Joe Gomez, Thiago Alcántara, Naby Keïta, etc. All of these starters have heavily weakened Liverpool this season. Even through injury struggles, Liverpool have managed to stay in the top 5 for the entire season, fortifying their status as title challengers.
3. Leicester City
The new guys on the block, Leicester, have been nothing but class this season. Never dropping past 5th, they are certainly title challengers this season. They have recognizably beaten Manchester City 5-2 away from home, with a hat trick from Jamie Vardy. Their main man, Vardy, has scored 11 goals and 5 assists. To tell you just how much this man loves his club, when asked about leaving the club to a better one, he said that Leicester was the club that gave him a chance when no one else would. He has truly given it all to his club, even the impossible Premier League trophy in 2016 after being given the steepest of odds. However, today they find themselves in a better position than last year's finish. Their success could continue, but judging by how tight the top of the table is, anything could happen.
2. Manchester City
Last decade's success story has carried on into 2021. The upwards of $1 billion squad has not disappointed this season, despite having a rough start. Their most notable victory came against Burnley. A dominant City display saw them win 5-0. Their main man, Kevin de Bruyne has helped them immensely over the past years, and this season is no different. He has 3 goals and 10 assists this season and has been close to beating Thierry Henry's assist record in previous years. He is arguably the best midfielder in the world. With Pep Guardiola at the reigns, and an immense catalogue of players to pick from, City have the capacity to win the league every year. However, if their attack keeps letting them down, they might just let it slip.
1. Manchester United
The biggest club in England is back at the top since 2013. Ole Gunnar Solskjaer has proven that he has the capacity to lead Manchester United to greatness once again. Despite a shaky start, the Red Devils have steadily risen to the top of the table. Their most notable win was against Leeds. The 6-2 win at Old Trafford sealed the 3 points in their first encounter in the Premier League since 2004. Their explosive counter attacking football has proven fruitful, since they have not lost a game since November. However, all of this success can truly be attributed to one man, Bruno Fernandes. The Portuguese sensation has scored 11 goals and 7 assists this season. Since his arrival in January 2020, he has completely transformed the team. His link up play is truly admirable and has given United that spark they have been lacking for the past few years. There is no reason why Manchester United shouldn't aim for the title. If they keep up the consistency, they might very well clinch the title. However, they have been very lucky with injuries, if the luck holds, they have a good chance of winning. This Premier League Season has been full of surprises. Big clubs have fallen and small clubs have risen. One thing's for certain, nothing is set in stone. None of the current top 5 can be ruled out of the title race and 2021 is just getting started.
Sources:
– https://www.premierleague.com/
– https://www.givemesport.com/1616927-premier-league-every-clubs-highestrated-player-in-the-202021-season-so-far
– https://soccer.nbcsports.com/2021/01/18/premier-league-injuries-2020-21/
Leave a Comment
About the Writer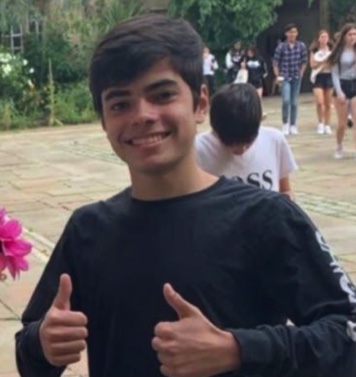 Ignacio Perez, Writer
Hi! My name is Ignacio Pérez and I'm in the 11th grade. I love sports, especially soccer, and Formula 1. My weekends mostly consist of watching those...