The Two Title Rivals, Hamilton and Verstappen, Collide Again!
Writer's Note – Dear reader, before you engage in this article the authors would like you to know a few things. One: you don't need to previously know about Formula 1 to enjoy these articles, which are written for beginners and can be understood easily. These articles are meant to bring new and old fans together in the wonderful world of racing. Two: there is a vocabulary section at the end of this article for you to use. And three: no; we are not writing about Alexander Hamilton or the famous musical written by Lin-Manuel Miranda. We're discussing Lewis Hamilton and his rival, Max Verstappen!
Who Are These Two Championship Rivals?
Lewis Hamilton is a 36-year-old seven time Formula 1 world champion. He was born in Stevenage, United Kingdom and has achieved 101 pole positions, 99 race victories, and 165 podiums in his career so far. Hamilton began his Formula 1 career at McLaren in 2007, where he missed the winning title by only one point in his rookie season. He is considered to be one of the greatest (if not the best!) drivers ever to race in Formula 1. Hamilton drives for Mercedes and has won six driver's championships with them and seven constructors titles with them. 
On the other hand is Max Verstappen, a 23-year-old Dutchman who was born in Hasselt, Belgium and raised in the Netherlands. He has achieved 17 race victories, 52 podiums, and 11 pole positions with the Red Bull team. Verstappen began his Formula 1 career in 2015 for Scuderia Toro Rosso as the youngest ever Formula 1 driver starting at a juvenile 17 years old. He is also considered to be one of the great young talents, and he currently sits as the most successful Formula 1 driver that has never won the championship. 
Verstappen is standing on the left and Hamilton is on the right.
F1 Gran Premio D'Italia Weekend Overview
Qualifying
Friday began swiftly with qualifying setting the grid for Saturday's sprint race. Valtteri Bottas topped the qualifying session in P1 alongside Hamilton, finishing in P2, making it a Mercedes front-row lockout. Verstappen's effort landed him in P3 for Red Bull with the Mclarens of Lando Norris and Daniel Ricciardo in P4 and P5. In the end, the top five's lap times were separated by mere 4 tenths of a second, the race win in the grasp of anyone in the top 5. 
Sprint Qualifying
Saturday began with the Sprint Race, setting the starting grid for Sunday's race. Bottas had a good getaway from Verstappen with both drivers holding positions off the line. Hamilton had a bad getaway leading to both Mclarens and Pierre Gasly's Alpha Tauri passing him into Turn 1, with Ricciardo jumping from P5 to P3, where he would finish in the sprint race. Lando was holding on to P4, with Hamilton chasing after him by the late stages of the race. The main drama of the sprint race was when Pierre Gasly, who started P6 for Alpha Tauri (Red Bull's junior team) had a crash after Turn 2, where his front wing broke off after contact with Daniel Ricciardo's rear wheels, causing his front wing to go under his car and making him spear off into the gravel and hit some advertising boards. Luckily, Gasly got out of the car with minimal damage to him. The end qualification for the top 3 ended with Bottas in P1, Verstappen in P2, and Ricciardo in P3. However, Bottas was due to get a 20 place grid penalty for using his replacing parts in his engine, meaning that Verstappen would start on Pole Position (P1). Ricciardo would have his best grid start so far this season in P2 and Lando Norris would start P3 making it Mclaren's best start since Brazil 2012.
Race

Sunday: race day. September 12th, 2021. The 70th anniversary of the Formula 1 Italian Grand Prix begins as the 5 red lights go out. Verstappen had a decent getaway from pole position, but Daniel Ricciardo gets a very good launch as the drivers make their way into Turn 1. Ricciardo sneaks down the inside of Verstappen to get the race lead, succeeding in his takeover of the Italian Grand Prix. The tense gap between the Red Bull and Mclaren's positions remained up to lap 23, where Ricciardo had a 2.4-second pit stop. Verstappen responded by stopping for new tires on lap 24, having a horrendous and decisive 11-second pit stop, robbing him of the podium. Knowing that his out laps are essential for him to stay ahead of Hamilton, his rival in this year's championship, he pushes his new tires to the limit setting the fastest lap of the race. Understanding Verstappen's current position, Hamilton pits to overcut his rival. He had a slightly slow stop of 4.6 seconds, which meant that he would be cutting it close with Verstappen on the pit exit. 
As Hamilton is gaining speed from the exit a charging Verstappen is flying down the main straight. As they start braking for Turn 1, Hamilton tries to pinch Verstappen out of room, but the Red Bull gets alongside and, as they start turning into the corner, Hamilton leaves a small amount of space. However, Verstappen refuses to back down, which results in both of the title rivals crashing for the second time this season! The crash resulted in Verstappen's car ending up on top of Hamilton's after his rear tire bounces off the sausage curb and hitting Hamilton's helmet with the Red Bull's right rear tire. Thankfully both drivers came out of the incident with minor injuries. Hamilton's worst complaint was a sore neck! 
A safety car was deployed, which closed the field and allowed Bottas to catch up to the top 5. As the safety car went back into the pits and racing resumed, Ricciardo led the way with the Ferrari of Charles Leclerc in a fantastic P2 for the team's home race. Norris immediately used this opportunity to pass Leclerc as soon as possible and by doing that made it a Mclaren 1-2. The fast-approaching Bottas had also started to cut through the field as he passed both Ferraris of Charles Leclerc and Carlos Sainz. Bottas was up to P4 even though he had started from P19! He was catching Perez, who was up to P3, but Perez was given a 5 second time penalty, which in the end elevated Bottas to P3 to make for a great recovery drive. The race concluded with Daniel Ricciardos first win for Mclaren and his eighth win in his career with Lando Norris. This got him his fifth podium in Formula 1
This is the crash of Verstappen and Hamilton. Hamilton's Mercedes is on the left below the Red Bull of Verstappen which is on the right.
Repercussions
After the title rivals clash in Italy, only five measly points separate them in the championship's leaderboard. During the next race in Russia, Verstappen will need to take a 3 place grid penalty since the collision was ruled to be majorly his fault. The following damages to the cars will not be beneficial due to the cost cap for next season. Red Bull already has to pay 2 million dollars in damages for the previous crash between the two in Britain. Overall, this does not change much in the championship, but Verstappen ended up gaining 2 points on Hamilton thanks to the Sprint Race.
Vocabulary
Overcut: When a driver allows the car in front to pit to then try to stay ahead of that car after their own pitstop.
1-2: When both drivers for one team are in first and second position.
Pole Position: Starting in first position.
Drivers Championship: A fight for the championship between the 20 drivers on the grid. The person with the most points, in the end, is the champion.
Constructors Championship: A fight for the championship between all 10 teams. Both drivers' points are added up. In the end, the team with the most points is crowned constructors champion. 
Rear wheels and front wheels: Every car has 4 wheels. The rear wheels are the two back tires and the front wheels are the two tires in the direction of the driver's eyesight.
Front Wing: The front wing is the part attached to the front of the car exceeding the front wheels. 
Pitstop: When a driver goes into the pitlane and gets a tire change. Normally a regular pitstop takes about 2-3 seconds to change every tire.
Bibliography
Crash adds edge to Escalating Hamilton-Verstappen rivalry. The Express Tribune. (2021, July 20). Retrieved September 21, 2021, from https://tribune.com.pk/story/2311586/crash-adds-edge-to-escalating-hamilton-verstappen-rivalry. 
Press, A. (2021, September 12). Max Verstappen penalized for crash with Lewis Hamilton at Monza. MotorSportsTalk | NBC Sports. Retrieved September 21, 2021, from https://motorsports.nbcsports.com/2021/09/12/f1-lewis-hamilton-max-verstappen-penalized-monza/. 
Standings. Formula 1® – The Official F1® Website. (n.d.). Retrieved September 21, 2021, from https://www.formula1.com/en/results.html/2021/races/1076/italy/race-result.html. 
Leave a Comment
About the Writers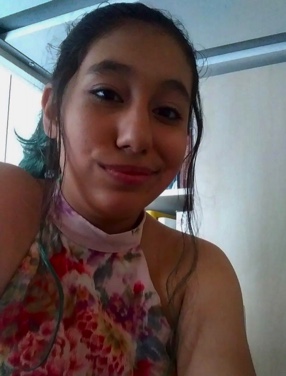 Camila (Diana) Sanabria, Writer
My name is Diana. I love to read and write. I have an obsession with figure skating, and am the ultimate nerd in my friend group. I hope to have fun working...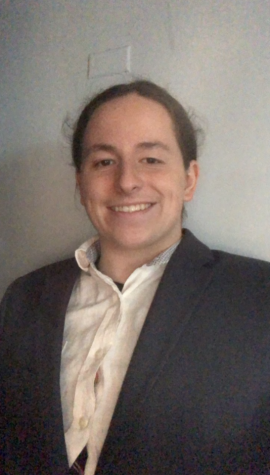 Antonio Medina, Writer
Hey! I'm Antonio! I like to write about mostly racing and cars, I like long walks on the beach and Starbucks.