Nearly Everything I Know About Love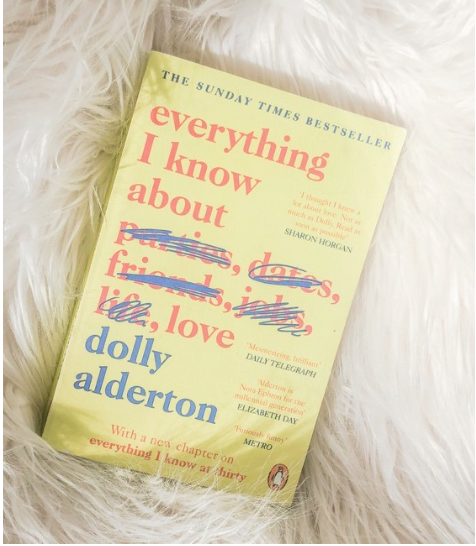 I think almost everyone agrees that love is a beautiful sentiment. It is more than just a feeling though. Love is a soul-consuming force, a powerful intensity, and the glue that holds us all together. Our love for each other and everything that surrounds us is what makes us unite. Our shared loves are what connect us – our mutual admiration for films, great art, music, and all types of culture. The communities and connections we craft stem from places of shared love, whether it is a fascination with celebrities whom we will never get to meet or an undying interest in pop culture. Love does not always leave room for beauty, though. It can be twisted and vulnerable, bordering on cruelty. The people we assume we love in the media are basically unrecognizable and the culture of modern love nowadays is puzzling. Nevertheless, these connections and beautiful friendships that we make from our shared loves are what help us navigate life. Nearly everything I know about love (granted, not much) is because of the platonic friendships that help me appreciate everything around me.
"Nearly everything I know about love" I learned from a powerful memoir that I read recently named Everything I Know About Love by Dolly Alderton. She explores the topics of love, loss, life, and friends. Alderton goes through the ups and downs of life, all with her friends by her side. Nearly everything Alderton knows about love, she claims to have learned from her platonic friendships. That is, in my opinion, the most valuable lesson to learn from the memoir.
"Nearly everything I know about love" I learned from listening to "Iris" by The Goo Goo Dolls. I've learned from listening to Taylor Swift and Bruno Mars, reading cheesy romance novels, and watching 90s romcoms. Love in real life compared to this is tainted and confusing. Tainted by the modernization of love through technology, tainted by hookup culture and miscommunications. The love that we listen to, read about, or see in the media seems unattainable, because it is. One cannot understand love without appreciating the most meaningful relationships they have, their platonic ones.
"Nearly everything I know about love" I learned from Jupiter. Jupiter because it is the most unique planet, and she is my most unique friend. Jupiter is the friend that justifies all my delusions, texts me three times a day just to see if I am okay, and to just be there with me. She is my safe. I know that anything I do or say around her is safe; it's not leaving the confines of the friendship we share. Jupiter is living proof that family isn't always blood.
"Nearly everything I know about love" I learned from Tulip. Tulip is my most youthful friend. We have not been best friends for that long, yet she is my lifeline. Tulip heals my inner child and matches my energy better than anyone ever has. No one makes me laugh more than she does. Any time I feel anxious or overwhelmed, she is there to keep my mind company. Friends are the family that we get to choose, and I am so glad I chose Tulip.
"Nearly everything I know about love" I learned from Dalia. Dalia is as much of a hopeless romantic as I am, and I think our bond grew closer because of this. Our friendship is a prime example of connections that we form on shared love, considering that we go to every concert together and share book reviews with each other. However, beneath all of our conversations on which One Direction album is the best, we understand each other. Dalia's soul blooms as beautifully as her favorite flower does, the dalia.
"Nearly everything I know about love" I learned from Lilac. Lilac is the older sister I never had. Even though it is a fairly new friendship, I hope it is one that lasts forever. She never fails to say goodbye, on the phone or in person, without saying I love you. She's been there and done that, so I receive the best advice from her. Lilac is an eternal ray of sunshine on my days and she brings me so much peace.
"Nearly everything I know about love" I learned from Violet. Violet is the most cynical hopeless romantic I know. We relate on every level and she always offers the best advice. During the 2 years of the pandemic, Violet was the only person who would call me every day to talk for 5 hours about anything and everything. She is the friend who will talk about the most random things with you and still find a way to make you laugh in the process.
"Nearly everything I know about love" I learned from Tom and Jerry. No, not the TV show, but the boys who are like my brothers and who will forever come as a duo in my book. Tom is my partner in crime and personal comedian, while Jerry is my go-to advice-giver and confidant. Without them, part of my personality would be missing. Tom and Jerry are my childhood friends and another example of a family who is not blood.
"Nearly everything I know about love" I learned from Sun and Moon. Sun and Moon are exactly the words I would use to describe their effect on my life. Sun brightens every day with her jokes and words of satirical wisdom. Moon shines just as bright, in a more relatable sense. She never fails to amaze me with her ability to shine in the darkest of times. Both of them provide light and joy during times of ultimate darkness. They have polar opposite personalities, yet they work together to be the best friends that one could ever ask for.
"Nearly everything I know about love" is not much. My perception of it and how it is supposed to look is distorted. However, I am still young and have too much left to learn. Because of this, I make sure to value and learn lessons from my friendships as much as I can. Whenever I forget why I love, my friends are there to remind me that platonic love is the base of understanding relationships.
Sources
ALDERTON, DOLLY. (2022). Everything I Know About Love. PENGUIN BOOKS.
Jones, L. (2021, January 22). Book wormhole: Everything i know about love – redbrick. Redbrick. Retrieved February 2, 2023, from https://www.redbrick.me/book-wormhole-everything-i-know-about-love/
Leave a Comment
Donate to Baldwin Bullseye
Your donation will support the student journalists of The Baldwin School of Puerto Rico. Your contribution will allow us to purchase equipment and cover our annual website hosting costs.
About the Contributor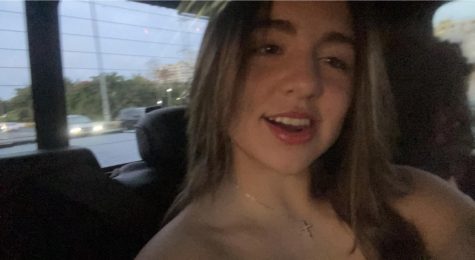 Helena Vélez, Writer
Hey, I'm Helena! I'm a 10th grader at BWN. I am in the Journalism club, as well as the MUS Art club. I love anything artistic (art, literature, fashion,...