How to make your audition "practically perfect in every way":
Dear readers, this is a little step-by-step article on how to prepare for an audition. In no way am I a professional, but I have had the privilege to gain influence from people who are. Feel free to take my advice, or not, this is just a fun little guide for anyone who is interested. Hope you enjoy!
Step 1: Getting the audition
In order to get an audition, a person must put themselves out there as much as possible. Always try to find any auditions available, and make it happen. Although some auditions are closed auditions, most of them are open to anyone who wishes to audition. Regardless if you are looking for local, video, or school auditions– each one requires preparation and dedication.
Step 2: The perfect audition
Auditions usually require a person to read something and/or sing something. In order to perform the perfect audition, you must memorize your lines/lyrics ahead of time, and practice perfecting the element of acting. A fun way to impress your directors/producers is to make up a dance, come in costume, or bring props. Auditions don't always go well, but if you are lucky, you are chosen for a part. If you're not, it isn't necessarily because you aren't a good actor or singer, it is most likely because the director just couldn't see you playing the role, or found someone better suited for it. This is more motivation for you to keep trying, because if you do keep doing so hopefully someday you will get cast.
Step 3: Practice
Once you earn your part, you must be diligent in practicing lines, lyrics, blocking, and etc. A good tip for learning lines that always works for me is to write them down over and over again. Another tip that works for some people is to just read over your lines repeatedly. A hugely important aspect of the theater is to never (unless you have a valid excuse) miss practice. Some valid excuses include an appointment, athletic competition, travel, etc. If you have an activity that interferes a lot with the practices or leaves you with no time to learn your lines, the theater is not for you. 
The theater is a team of actors and actresses and various other people who dedicate their lives into perfecting a production. If you have the time and believe that you have a passion for the arts: do it. Be confident in what you love and do not let others bring you down. The people who work hard are the people who get places, and the ones who don't, never get anywhere. So go out there and show the world what you've got!
And as an inspiration I leave you with this quote:
You're only given a little spark of madness. You mustn't lose it.
-Robin Williams
About the Contributor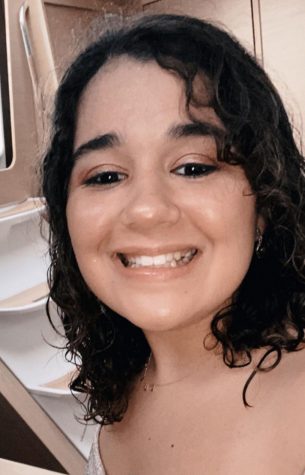 Lucienne Totti, Associate Editor
Hi! My name is Lucienne Totti, and I am the Associate Editor of the Journalism Club and the Baldwin Bullseye. I have been in Baldwin since pre-kinder and...