Roe v. Wade: Why It Matters
In January of 1973, the Supreme Court ruled that a Texas state law banning abortions except for the purpose of saving the mother's life was unconstitutional under the Fourth Amendment, which states that "The right of the people to be secure in their persons, houses, papers, and effects, against unreasonable searches and seizures, shall not be violated (…)" (Legal Information Institute, 1992). The Roe v. Wade case ultimately created the "trimester" system which gives female U.S citizens an absolute right to an abortion in the first three months (trimester) of pregnancy. It also allows some type of government regulation in the second trimester of pregnancy and declares that states may restrict or ban abortions in the last trimester of pregnancy. However, cases after Roe v. Wade, such as Planned Parenthood v. Casey have limited the rulings of the 1973 case by establishing that states can restrict abortions even in the first trimester for non-medical reasons (BBC, 2022). Currently, the Supreme Court is considering a case that challenges Mississippi's ban on abortion after 15 weeks. If the court rules in favor of Mississippi, it will directly and effectively terminate the constitutional right to an abortion and make abortion rights a decision for individual states once again (Politico, 2022). Nationwide protesters take to their state courts to fight for their needed rights, showing that once again, basic human rights only come alive when citizens take matters into their own hands to effectively uphold justice. 
What did Roe v. Wade entail?
In June of 1969, Norma L. McCorvey discovered she was pregnant with her third child and wished to have an abortion. At the time, Texas law only condoned abortion in cases of rape, incest, or to save the life of the mother; therefore, McCorvey attempted to have an illegal abortion, but she soon discovered that the authorities had shut down the facility (National Constitution Center, 2022). 
McCorvey was put in contact with Linda Coffee and Sarah Weddington, two recent graduates of the University of Texas Law School, and together, they brought a lawsuit on McCorvey's behalf (who went by the name "Jane Roe" to protect her identity) claiming that the state's law violated Roe's constitutional rights.
The lawsuit was based on the argument that although her life was not in danger, Roe had a right to obtain an abortion in a safe, medical environment within her state. The United States District Court for the Northern District of Texas agreed and ruled that the Texas law violated Roe's right to privacy, and was therefore unconstitutional. Finally, on January 22, 1973, the Court issued its 7-2 decision and determined that Texas had violated Roe's constitutional right to privacy since the Constitution protects an individual's "zones of privacy," and child-rearing was included in these "zones of privacy" (IDAC, 2021). 
Since the Court ruled that abortions were within a woman's "zone of privacy," it was therefore determined that a woman had a fundamental right to the procedure (Britannica, 2022). Ever since the Roe v. Wade decision was issued in 1973, the case has remained one of the most controversial in the public eye as it has inspired political movement and instigated debates throughout the nation around morality, religion, biology, and constitutional law.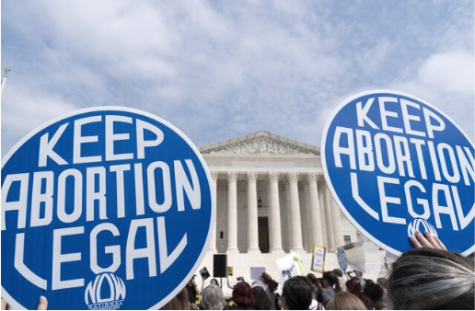 What is the current challenge proposed?

As mentioned previously, the Supreme Court is currently dealing with a case that challenges Mississippi's ban on abortion after 15 weeks, and if it rules in favor of Mississippi, abortion will no longer be a constitutional right; instead, it will be a right that varies from state to state. There are currently nine judges on the Supreme Court, six of whom were placed there by Republican presidents (Supreme Court, n.d). A draft opinion from one of the judges – Judge Samuel Alito – has been released, and contains the comment that the Roe v. Wade judgment is "egregiously wrong". Chief Justice John Roberts confirmed that the draft was authentic and original, but he stated it was not the final resolution in the case. "This was a singular and egregious breach" of trust, he said (Wall Street Journal, 2022).
The 67-page draft declared that Roe was "egregiously wrong and deeply damaging," and unfortunately it was labeled the opinion of the court, implying that a majority of justices had agreed with it. The court is expected to issue its final opinion by the end of June or early July (Washington Post, 2022). If the Supreme Court strikes down the 1973 ruling, then abortion could be banned in almost half of US states, which would eliminate the option to abort for all those who cannot or do not wish to travel to places where abortion is legal. What many individuals do not realize is that banning abortions will only ban safe abortions, since clandestine, life-threatening, and unsafe abortions will never disappear. 
Public Fights Back
In these past few days, thousands of women and pro-choice activists have begun protesting at Federal state courts. In Philadelphia, hundreds of abortion-rights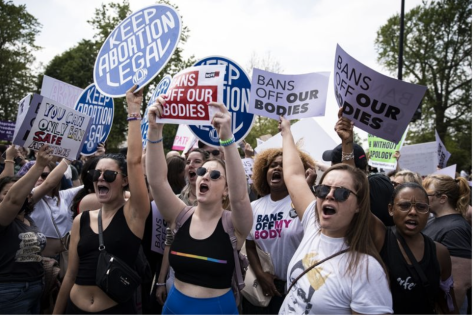 supporters marched through Center City on May 3rd, chanting "My body, my choice" as they made their way down Market Street (Philadelphia Inquirer, 2022).
According to Bloomberg, there were massive gatherings in the Supreme Court building in Washington, D.C., and at Foley Square in New York.

Social media platforms have also incredibly increased their abortion-related content, pushing ideas that support reproductive health as a basic human right. Instagram, Twitter, Facebook, and Tiktok have been full of content reacting and relating to the protests in order to educate and motivate viewers to support women whose universal human rights are being threatened. This topic is all over the news and must be prioritized by everyone who is concerned about women's reproductive rights, infertility treatments, and massive legal repercussions of other Supreme Court cases whose precedent was Roe v. Wade. Banning abortions will only ban safe abortions, so we need to take power and fight for the right to safe and free abortions for all. 
What you can do to support 
*Donate money to abortion clinics or funds: 
*Attend local protests or host them! 
*Share information and spread awareness + educate yourself (some useful sites below)
*Support and empower victims of rape or people looking to get an abortion 
*Use your voice in any way possible – SPEAK UP
References
Bloomberg – Levi's Argues for Abortion Rights; Crowds Gather: Protest Update. (2022). Retrieved 4 May 2022, from https://www.bloomberg.com/news/articles/2022-05-03/abortion-rights-crowds-grow-quickly-in-nyc-d-c-protest-update
Darville, J. (2022). Here's where you can donate to support abortion rights in the USA. Retrieved 4 May 2022, from https://www.thefader.com/2022/05/03/heres-where-you-can-donate-to-support-abortion-rights-in-the-usa
Gerstein, J., & Ward, A. (2022). Exclusive: Supreme Court has voted to overturn abortion rights, draft opinion shows. Retrieved 4 May 2022, from https://www.politico.com/news/2022/05/02/supreme-court-abortion-draft-opinion-00029473
Jane ROE, et al., Appellants, v. Henry WADE. (2022). Retrieved 4 May 2022, from https://www.law.cornell.edu/supremecourt/text/410/113
Justices. (2022). Retrieved 4 May 2022, from https://www.supremecourt.gov/about/justices.aspx
On this day, the Roe v. Wade decision – National Constitution Center. (2022). Retrieved 4 May 2022, from https://constitutioncenter.org/blog/landmark-cases-roe-v-wade#:~:text=In%20Roe%20v.,cases%20in%20the%20Court's%20history.
Roe v Wade: What is US Supreme Court ruling on abortion?. (2022). Retrieved 4 May 2022, from https://www.bbc.com/news/world-us-canada-54513499
Roe v. Wade | Summary, Origins, & Influence. (2022). Retrieved 4 May 2022, from https://www.britannica.com/event/Roe-v-Wade
Roe v. Wade Live Updates: Supreme Court Draft Opinion Would Overturn Abortion Ruling. (2022). Retrieved 4 May 2022, from https://www.wsj.com/livecoverage/roe-v-wade-supreme-court-overturned
Supreme Court draft ruling prompts protests in Philadelphia and debate about abortion access nationwide. (2022). Retrieved 4 May 2022, from https://www.inquirer.com/news/live/abortion-supreme-court-roe-v-wade-pa-nj-20220503.html
The Supreme Court's Draft on Overturning Roe v. Wade, Annotated. (2022). Retrieved 4 May 2022, from https://www.washingtonpost.com/politics/interactive/2022/dobbs-alito-draft-annotated/?itid=hp-top-table-main
Zones of Privacy: How Private? | IADC. (2022). Retrieved 4 May 2022, from https://www.iadclaw.org/defensecounseljournal/zones-of-privacy-how-private/
Leave a Comment
Donate to Baldwin Bullseye
Your donation will support the student journalists of The Baldwin School of Puerto Rico. Your contribution will allow us to purchase equipment and cover our annual website hosting costs.
About the Contributor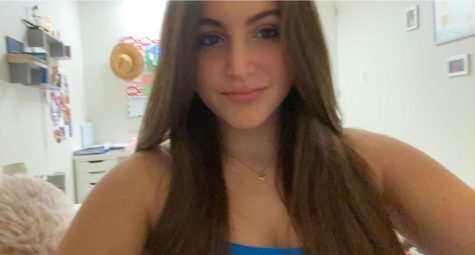 Micaela Serber, Writer and Media Manager
Hey! I'm Mica, a 10th grader at BWN, and Im currently the website manager for the BWN Bullseye, as well as the GSTEM secretary and the MUN public relations...